TEL.: +45 / 40 26 69 82
FAX.: +45 / 33 28 02 81
EMAIL: INFO@LKEDESIGN.DK
WEB: WWW.LKEDESIGN.DK



3D Animation

We breathe life into your dreams and visions

3D animation is basically the way we see and perceive things in reality.
With 3D animation, your products and buildings come to live. People say that one pictur say more than 1000words - in that case an animation should cover everything there is to know about your product, construction or interiors.
We add the fourth dimension - motion - and makes the illusion - and understanding complete.
By making a 3D animation you can document linkages between objects, their interaction and display functionalities that are difficult to show in a still image or a drawing.
What do we need
Drawings
We can use almost anything as a base for modeling - ranging from a few scribbles on a napkin to a fully dimensioned engineering drawing (we prefer however the latter).
We can also take in the physical product for measuring up.
In case your office use CAD, we are very happy to make a collaboration with your CAD team and thereby smooth the process of getting the best base material for builinding the 3D scenes.


Reference photos
Reference photos are an invaluable help to us when we do our visualizations. We use them partly as a reference when it comes to modeling a product/furniture.
We can see how the object's parts are proportioned, which textures to use and the object nteract with the environment. In that regard, it is a really big help the photos are followed by a sketch with the main dimensions of the object. (See the sketched illustration).
Reference photos of interiors and exteriors is a very big help for us as well. We can get an impression of a room or a building's atmosphere, at the same time we can see all the little details that rarely comes with a blueprint.
In architectural visualizations, interior as well as exterior, - a large part of the scene consist of existing products, furniture, furnishings, fixtures, electronics, accessories, and even plants.
It is a great help for us getting a list of desired products, - their name, product number and manufacturer name.
This gives us a better chance to find the right product as a 3D model on the various sites providing 3D models. If we're lucky, we may find the product as a 3D model - or maybe a drawing and/or some photos of the product, making us able to model it ourselves.


Storyboard
If you already have an idea of what you want to display in your animation, it is recommended that you make a small storyboard - a kind of comic strip where you, using simple drawings, illustrate the process and the views you would like we do for you.
It doesn't have to be anything sophisticated, we just need get an general idea of what you desire.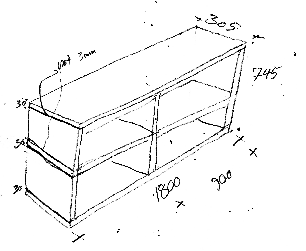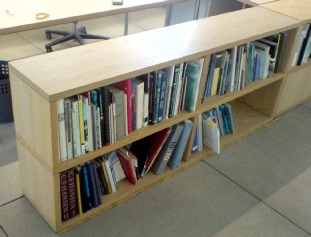 Why LKE Design
We have spent years working with visualization of projects for a number of architectural offices having 3D photorealism as our common denominator.
Our team consist of interior designers and architects, which means that you are sure of getting an easy and painless communication, as we know your terminology and workflow in detail.
We work with 3D Studio MAX and can exchange files with most CAD and drawing programs. We make use of so-called GI-and photon-based renders that adds 3D scenes a 100% natural light. Forget about the past dead and unattractive computer images.
Since time is an important factor, we have built a render farm with pt. 6 strong rendernodes that take care of the very time-consuming calculation of images. We are not using man-hours on this process, as this can run in parrallel in the background.
We can therefore concentrate our time at the workstations to build the scenes for calculation, - or post-processing the finished calculated images to their final appearance. A clear win for our customers.
See our portfolio and be inspired to take the step to be able to document your projects better for your customers.
Contact us for an informal chat about how we can assist you best to implement 3D visualizations as part of your presentation material.
Architectural walkthrough
Take your customers on a trip through your building, set moods with sounds and effects, stop and show some technical details, disassemble an object in its sub parts and assemble it again.
We make one or more animated camera tracks and put them together into an inviting and inspiring presentation of your project.
We are able to add effects like wind, rain, snow, falling leaves, wandering clouds, flowing water or fountaines and the like.
Assembly instructions
An animated assembly video make the assembly of your product a breeze.
Why produce long and complicated descriptions, when a one minute animation in a far simpler and better way can explain the process?!
We can build a fully animated instruction video, having all essential components introduced and put into position in relation to each other.
The animation can be supported with explanatory graphics, for example. flow arrows, or text labels and the like.
We can also introduce the essential tools needed for assemblying the product and how the various tools are used in the process of assemblying the given product.
Sun/shadow animation
Show the effects of sun and shadow in relation to your building throughout the day, throughout the year. Show how the building shadows affect the neighbouring environment.
You choose free period and interval, and we produce a full descriptive documentation of the effects of the sun in the given period.
Visual Effects
Visual Expressions
We can give the animation a variety of visual expression, such as photorealism, cartoon look and line drawing - and we can mix between them to achieve the best results and understanding of your project.
Underlay music and sound effects
We can add underlaying music and various sound effects to emphezise the atmosphere in your projects.
We share office with the Upright Music which has specialized in finding the right music for movies, commercials and the like. Upright Music has a wide range of cleared music , which may we can use for publication.