TEL.: +45 / 40 26 69 82
FAX.: +45 / 33 28 02 81
EMAIL: INFO@LKEDESIGN.DK
WEB: WWW.LKEDESIGN.DK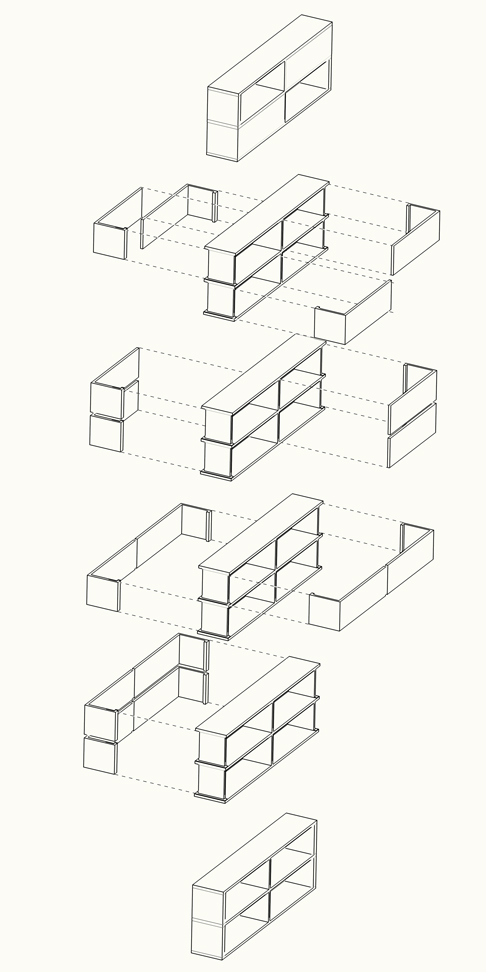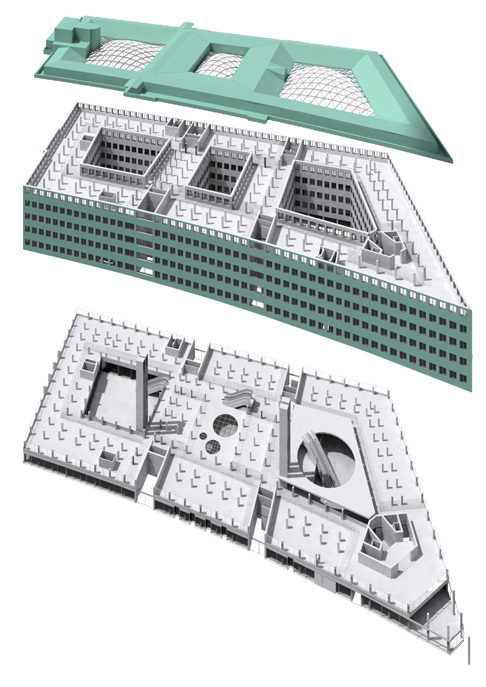 3D Modeling

When plan, section and elevation is just not enough.

Time has passed when 2D drawings is enough. In an increasing number of projects there is a requirement for good and lifelike 3D models, - models of buildings as well as products.
Furniture designer or product designer
We can help furniture and product designers, by modeling their product in 3D, already at an early stage and thereby be a part of the workflow. We can make a kind of digital prototype for debugging purposes as well as an inspiration for further processing. This model can furthermore be used for presentation purposes to corporational partners and customers. In addition, you can use the model as part of the documentation for patent applications and the like.
As a new feature, you can relatively easy and inexpensive get physical models made based on the digital 3D models using 3D prints, 3D milling and 3D laser cutting. These physical models can be used as presentation models, and to do physical tests of a the design's functionality.
A 3D model can furthermore be used for different types of analysis, such as strength and fracture analysis, as well as aerodynamics, thermal and lighting analysis.
In the modern manufacturing process 3D models takes a natural part of the production workflow. The use of CNC is becoming increasingly common.
At the same time, your 3D models can be used at a very early stage as part of the documentation material, assembly manuals, brochures and the like.
As a special bonus - given our experience and skills - the model can be further developed for use in 3D model libraries, either issued by your manufacturer or through special 3D Internet portals. A sure way to 3D product placement - exposure of your product.
Read more about 3D Digital Product Placement here >>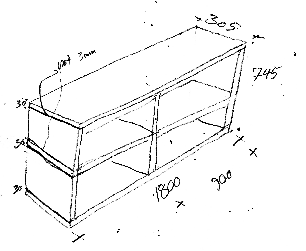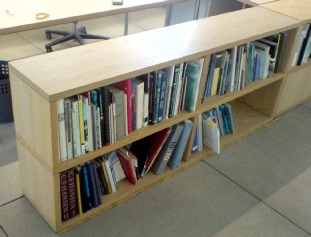 Publishing and layout
We can take care of all the graphical work.
We can create web sites, PowerPoint presentations, as well as printed prospects and brochures.
If you want to put the finishing touches on your material, you can choose to have the visualizations handed as image files - and you can include them in your project material yourself.
3D product model made in Inventor Fusion.
Get precise parametric 3D models with advanced fillets and other features.
The model can be built up of parts and assembled in assemblies.
Exploded views can be generated to facilitate better understanding of a complicated assemblies.
The model can be delivered in all the known mechanical formats, as well as AutoCAD dwg.
We can also generate various orthographic views and sections in 2D, we can add dimensions and create bills of materials etc.
Models made in Inventor Fusion can very easy be used in the manufacturing process, furthermore they can be used for various kinds of analytics, such as fracture analyzes, thermal analyzes, aerodunamic analyzes ect.
Modeling of 3D product models in AutoCAD
Get 3D models that can be exchanged to any 3D CAD program.
The models are built either as 3D Solid Models that can be included in the Boolean operations and various collision tests. At the same time, they can be used for the generation of nice looking drawings,
Alternatively we can model the product as Surface Models, good for handling complex organic shapes.
Because of their similar way of handling of geometry, the models can easily be exported to visualization programs, such as 3DS MAX or similar programs.
Modeling of 3D building model in Revit Architecture
Get a full 3D building model modeled using BIM standard Building Information Model.
We will build Revit families as needed.
We can generate 2D orthographic views in the form of plans, elevations and sections, and 3D views in the form of isometrics and perspectives.
We can make full drawing sets documenting the whole building fully with drawing heads, dimensioning and bill of materials.
Modeling of 3D building model or product in 3DS Max
Get your product or building modeled in 3DS Max and get lifelike images of your product.
The models will be built in polymeshes, and UVW texture maps, material ID's and materials will be added when needed.
We strive for an as clean mesh topology as possible and so that it possible to subdivide the model with Turbo Smooth or Subdivision.
3DS MAX models can be exchanged with most visualization software on the market. We can furthermore save the model in known exchange formats, such as. OBJ and 3DS.
You can choose to use the models within your own organization, or publish them on your WEB site or on 3D model forums, giving you a potential chance to have your products exposed and used by to thousands of users worldwide - Digital Product Placement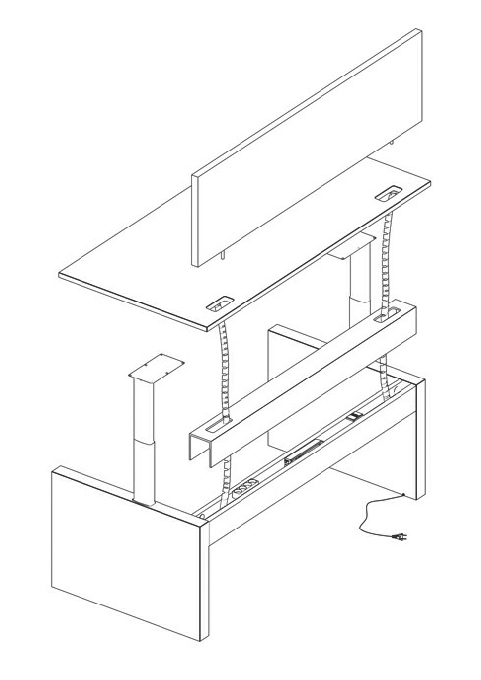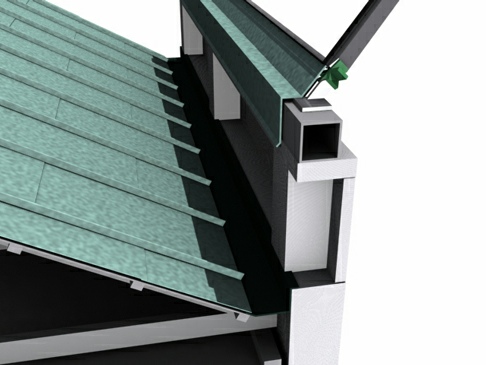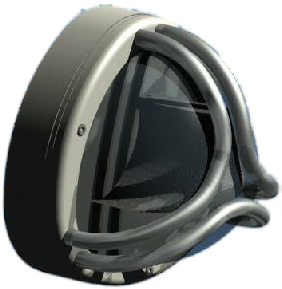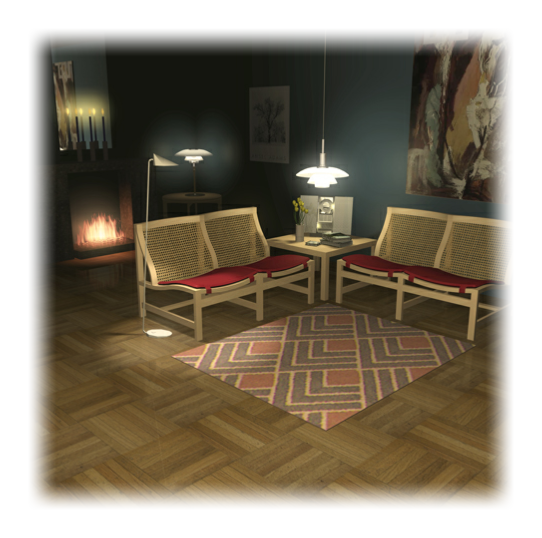 Building Architect
If you have not yet taken the step to 3D in your design offise, we can help build up your project as 3D building model.
Having a 3D building model, you can generate all kinds of plans, elevations and sections. These generated 2D views have the advantage that they are made from the same model, and all views are linked dynamically to reflect the at all time the current view of the 3D model. A major source of error is therefore eliminated.
Having a 3D building model, generation of illustrative 3D views, such as isometrics, axonometrics and perspectives is easlly done.
We can also go all the way and add furniture, vegetation, materials and light and make a genuine 3D visualization.
Read more about 3D Visualization here >>
Modeling of 3D building model in AutoCAD Architecture
Get a full 3D building model developed in AutoCAD Architecture.
The model will typically consist of a hierarchy of elevations and site models assembled in one or more xref assembly drawings.
We will, whenever possible, make use of Blocks, which make the drawing easy to administer as well as give a much smaller memory footprint, making the 3D scene much faster and easier to work with.
We can generate 2D orthographic views in the form of plans, elevations and sections, and 3D views in the form of isometrics and perspectives.
We can make full drawing sets documenting the whole building fully with drawing heads, dimensioning and bill of materials.
What do we need
Drawings
We can use almost anything as a base for modeling - ranging from a few scribbles on a napkin to a fully dimensioned engineering drawing (we prefer however the latter).
We can also take in the physical product for measuring up.
In case your office use CAD, we are very happy to make a collaboration with your CAD team and thereby smooth the process of getting the best base material for builinding the 3D scenes.


Reference photos
Reference photos are an invaluable help to us when we do our visualizations. We use them partly as a reference when it comes to modeling a product/furniture.
We can see how the object's parts are proportioned, which textures to use and the object nteract with the environment. In that regard, it is a really big help the photos are followed by a sketch with the main dimensions of the object. (See the sketched illustration).
Reference photos of interiors and exteriors is a very big help for us as well. We can get an impression of a room or a building's atmosphere, at the same time we can see all the little details that rarely comes with a blueprint.
In architectural visualizations, interior as well as exterior, - a large part of the scene consist of existing products, furniture, furnishings, fixtures, electronics, accessories, and even plants.
It is a great help for us getting a list of desired products, - their name, product number and manufacturer name.
This gives us a better chance to find the right product as a 3D model on the various sites providing 3D models. If we're lucky, we may find the product as a 3D model - or maybe a drawing and/or some photos of the product, making us able to model it ourselves.
Why LKE Design
We have spent years working with visualization of projects for a number of architectural offices having 3D photorealism as our common denominator.
Our team consist of interior designers and architects, which means that you are sure of getting an easy and painless communication, as we know your terminology and workflow in detail.
We work with 3D Studio MAX and can exchange files with most CAD and drawing programs. We make use of so-called GI-and photon-based renders that adds 3D scenes a 100% natural light. Forget about the past dead and unattractive computer images.
Since time is an important factor, we have built a render farm with pt. 6 strong rendernodes that take care of the very time-consuming calculation of images. We are not using man-hours on this process, as this can run in parrallel in the background.
We can therefore concentrate our time at the workstations to build the scenes for calculation, - or post-processing the finished calculated images to their final appearance. A clear win for our customers.
See our portfolio and be inspired to take the step to be able to document your projects better for your customers.
Contact us for an informal chat about how we can assist you best to implement 3D visualizations as part of your presentation material.