TEL.: +45 / 40 26 69 82
FAX.: +45 / 33 28 02 81
EMAIL: INFO@LKEDESIGN.DK
WEB: WWW.LKEDESIGN.DK



3D Visualization

Make it easier for your customers to understand your project's qualities

Not all can be told using colored elevations and plans. Things like texture, light and atmosphere are hard to get - not least when everything still exists only as an idea - in YOUR head.
The challenge is thus to channel your creative thoughts and ideas of the customer - who often do not have the same level of imagination that you have.
We can help you to create this "missing link" to your customers.
With a 3D visualization you can can document all your ideas and intentions, so that it is virtually indistinguishable from reality. We can, so to speak, create images of the reality that does not yet exist.
We can make exactly the impression you want, to show your ideas and intentions. We have many visualization techniques in our "palette". Everything from the abstract dreamy, the very simplified, the cartoonish look, the precise and photorealistic look can be made.
Having an animated tour around and through your project is also possible.
We have created 3D animations for clients like TV2 featuring the "Home Better Home" serial.
Imagination is the only limit to what you can show.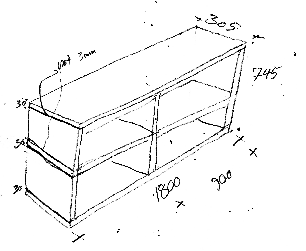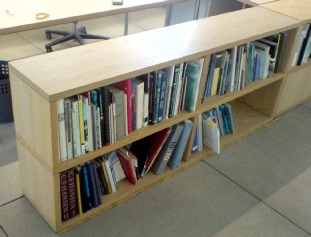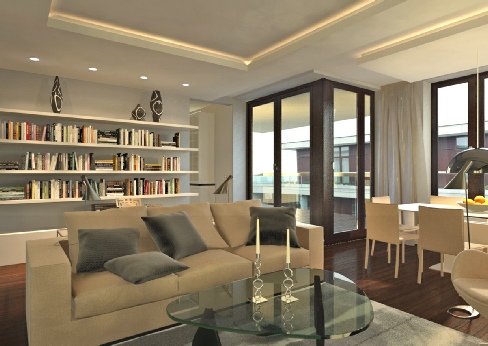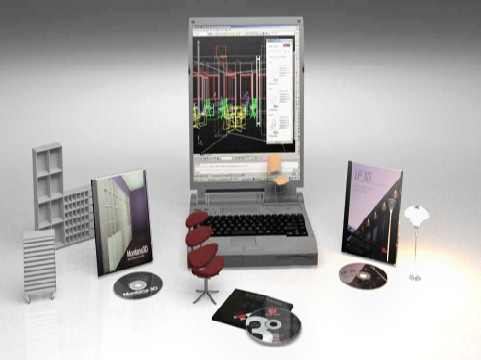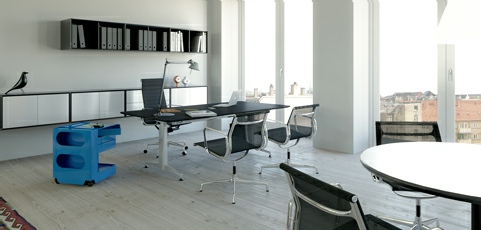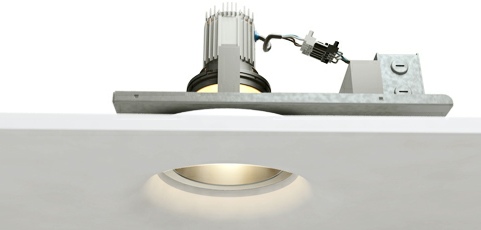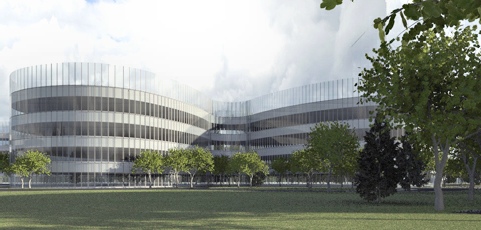 Interior visualizations
Show the atmosphere of your interior before it has even been built. We can build a full interior fully furnished and styled with furniture of your choice.
We have an extensive library of furniture and furnishings, as well as various accessories - providing the ultimate sense of atmosphere.
Is we haven't got the specific furniture in our library, we can either acquire it from the manufacturer, various 3D model sites or even build ourselves.
We can show the lighting of your interior 100% correct by using so-called IES light profiles, published by most lighting manufacturers.
Similarly, we can match all types of natural light.
Exterior visualizations
Show your buildings and sites with full vegetation, roads and outdoor furniture.
We can model your buildings and put them in the right context to show your intentions.
We can relatively easily create multiple versions of your buildings, giving you the possibility to show your client variations of your design.
We have an extensive library of plants - grasses, shrubs, trees and other vegetation and we can build entire sites.
Effects like aging and dirt can also be added for extra realism to the visualizations.
We can make daylight/shadow schemes and show the building in different weather conditions as well.
Product visualizations
Show your products to associates and clients before they have left the drawing board.
We can model any item and add the material properties you wish.
We have, given our many years of experience in the development of 3D CAD libraries, special expertise in modeling of furnishings and lighting fixtures.
We can make various sectional views of the individual components, for better understanding of the product and it's use.
We can document a product's function by means of small animations.
Do you have a tight deadline for publishing a catalog or an brochure, We can make the missing "photos", long before the physical product is ready. All we need is your blueprints.
Photo/visualization compositing
Show your buildings or products in a familiar context.
We can by digital photomontage, also known as compositing, insert digital 3D models into photos. We can remove unwanted items on the photos, and subsequently put new items, such as buildings or products.
We can add people or crowds to give a vivid atmosphere on existing photos.
Light simulation
We are seeing the light before anyone else.
We can simulate different lighting situations in interiors or exteriors. Using the so-called IES profiles that most lighting manufacturers release with their products, we can simulate a light fixture 100% correct.
We can show and demonstrate various lighting setups, i.e. in an office or a public area.
We can make all kinds of daylight, and we can mix daylight and artificial light, and thereby get an overall picture of a room's light.
We can further more generate lux diagrams of interiors, and we can make interactive images, where one can turn on and off light fixtures and thereby get an better understanding of the light in the given room. We can provide make both colour coded and border diagrams.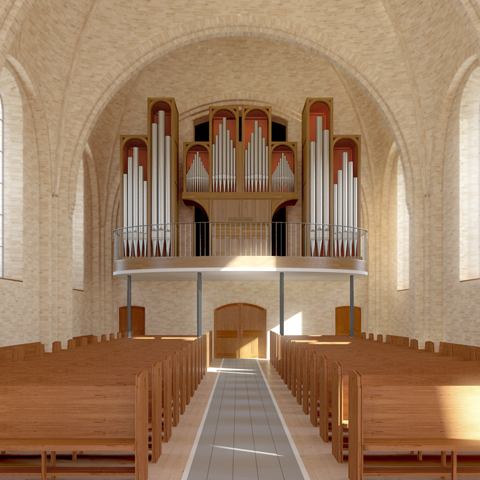 Publishing and layout
We can take care of all the graphical work.
We can create web sites, PowerPoint presentations, as well as printed prospects and brochures.
If you want to put the finishing touches on your material, you can choose to have the visualizations handed as image files - and you can include them in your project material yourself.
What do we need
Drawings
We can use almost anything as a base for modeling - ranging from a few scribbles on a napkin to a fully dimensioned engineering drawing (we prefer however the latter).
We can also take in the physical product for measuring up.
In case your office use CAD, we are very happy to make a collaboration with your CAD team and thereby smooth the process of getting the best base material for builinding the 3D scenes.


Reference photos
Reference photos are an invaluable help to us when we do our visualizations. We use them partly as a reference when it comes to modeling a product/furniture.
We can see how the object's parts are proportioned, which textures to use and the object nteract with the environment. In that regard, it is a really big help the photos are followed by a sketch with the main dimensions of the object. (See the sketched illustration).
Reference photos of interiors and exteriors is a very big help for us as well. We can get an impression of a room or a building's atmosphere, at the same time we can see all the little details that rarely comes with a blueprint.
In architectural visualizations, interior as well as exterior, - a large part of the scene consist of existing products, furniture, furnishings, fixtures, electronics, accessories, and even plants.
It is a great help for us getting a list of desired products, - their name, product number and manufacturer name.
This gives us a better chance to find the right product as a 3D model on the various sites providing 3D models. If we're lucky, we may find the product as a 3D model - or maybe a drawing and/or some photos of the product, making us able to model it ourselves.
Why LKE Design
We have spent years working with visualization of projects for a number of architectural offices having 3D photorealism as our common denominator.
Our team consist of interior designers and architects, which means that you are sure of getting an easy and painless communication, as we know your terminology and workflow in detail.
We work with 3D Studio MAX and can exchange files with most CAD and drawing programs. We make use of so-called GI-and photon-based renders that adds 3D scenes a 100% natural light. Forget about the past dead and unattractive computer images.
Since time is an important factor, we have built a render farm with pt. 6 strong rendernodes that take care of the very time-consuming calculation of images. We are not using man-hours on this process, as this can run in parrallel in the background.
We can therefore concentrate our time at the workstations to build the scenes for calculation, - or post-processing the finished calculated images to their final appearance. A clear win for our customers.
See our portfolio and be inspired to take the step to be able to document your projects better for your customers.
Contact us for an informal chat about how we can assist you best to implement 3D visualizations as part of your presentation material.